In business, you're always going to have the good, the bad, and the ugly. There's no avoiding it. Because everyone is different. So every business leader will choose to take their own path when it comes to running their company. And while it may not be the best thing to say that some choices will be wrong, there are definitely clear cut ways of doing things to get the best results. And this is certainly the case when it comes to being a good manager. You only have to look at Trump's mistakes in the below infographic to see what not to do. So let's use this as a basis of what you should be doing.
Compassion
First of all, you have to have compassion. People work for you, not robots. They're humans and you need to be understanding – especially if you want to get the best out of them. So be kind and supportive. It'll get you far.
Delegation
Trying to do everything yourself or choosing to make every single decision yourself is always going to be a bad idea. Because you can't do it all. Successful managers will delegate and get the best person for the job in place to get the best results.
Vision
And finally, you need to have vision. You need to know what your future looks like, what your business goals are, and what your branding is. When you can keep all three in line, you'll easily be able to ensure that your management style is working for your business.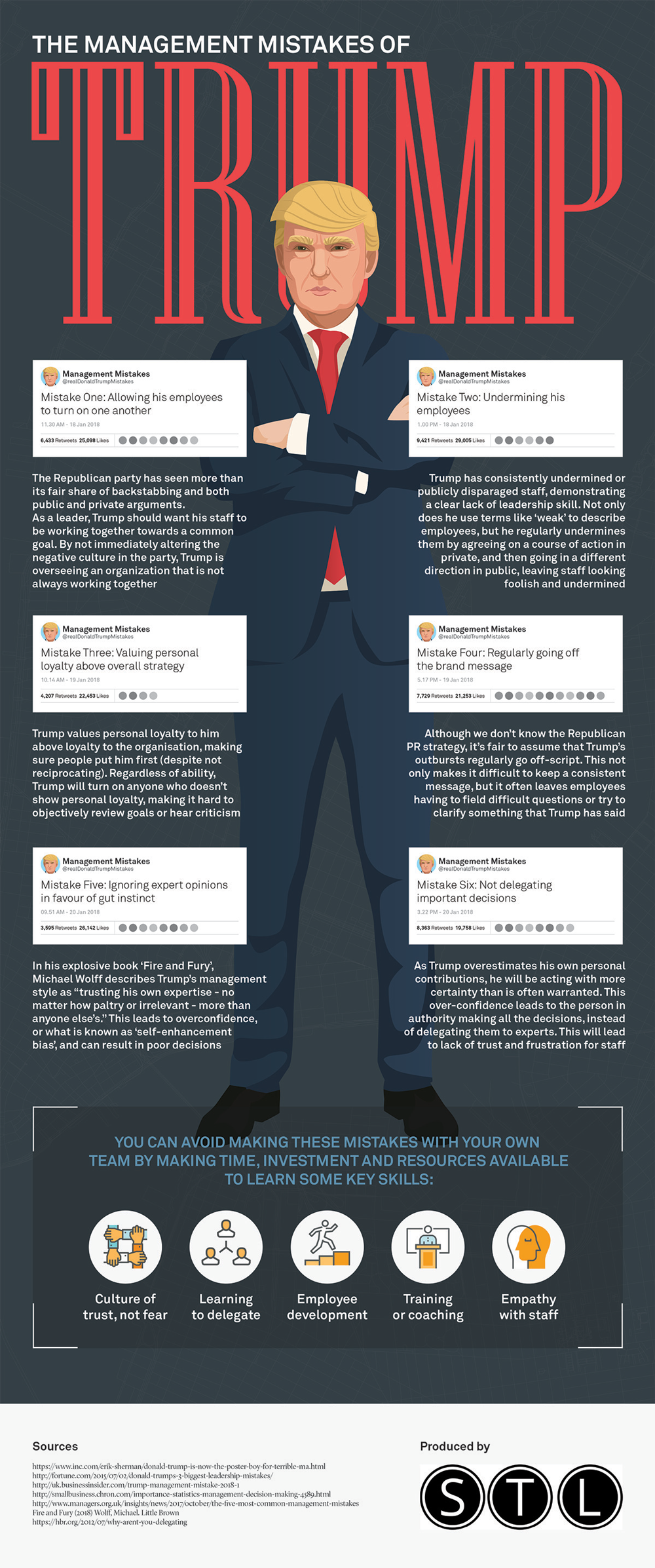 Infographic Design By Trump's leadership skills