If you have a small business, then there are many different marketing techniques you'll need to remember. Just because your business is small, doesn't mean you can put less effort in to get amazing results. Here are 3 crucial marketing tips for small business:
Be Flexible
Successful marketing means being flexible for small businesses. It's much harder for larger businesses to be flexible, so you should think yourselves lucky.
You can easily stop doing something that isn't working and reallocate budget if you need to as a small business. Remember, staying flexible is key to success.
Never Neglect Your Website
You might think your website doesn't matter so much because you're a small business, but it is one of the most important things you'll ever have. It's basically your shop window! Is your shop window one of the most attractive out there for customers? If not, then you need to rethink it. You need to make sure it looks attractive, it's easy to use, and the content is awesome. Make sure you take your time designing your website, and take pride in the maintenance of it.
Know Your Audience
Research your audience thoroughly, until you feel you know them inside out. Spend time creating the message you want to communicate and focus on getting that across. There are many different ways you can spread this message. When you know your audience you can target your email marketing campaigns to them much better. The infographic below can help!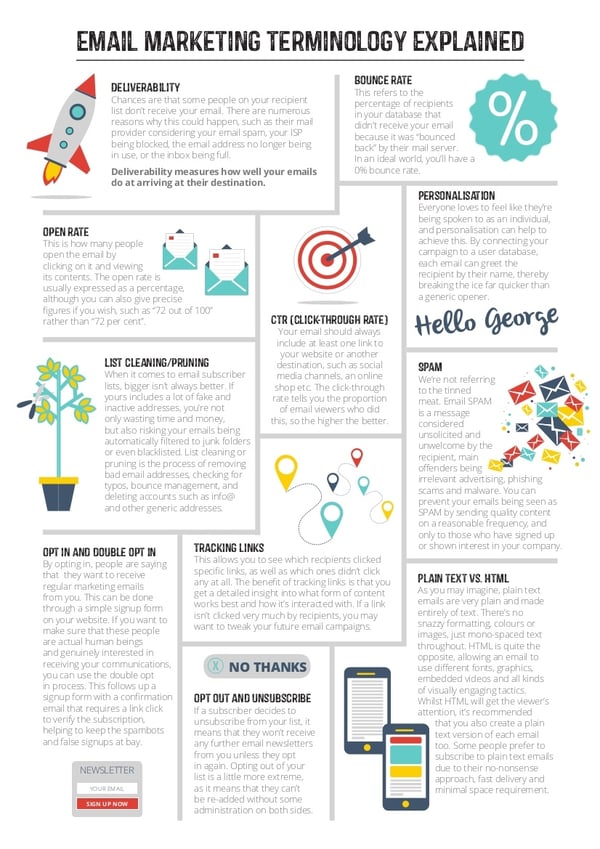 Designed by Vivid Fish